Finally was able to complete an upgrade that I've been planning and working on for several weeks. The idea was to take my Soviet PNV-57E with a tanker helmet and add some form of communication headset to allow for better situational awareness, radio communications, and noise reduction.
Started with a pair of Howard Leight Impact Sport Electronic Earmuffs, which ran me about $40.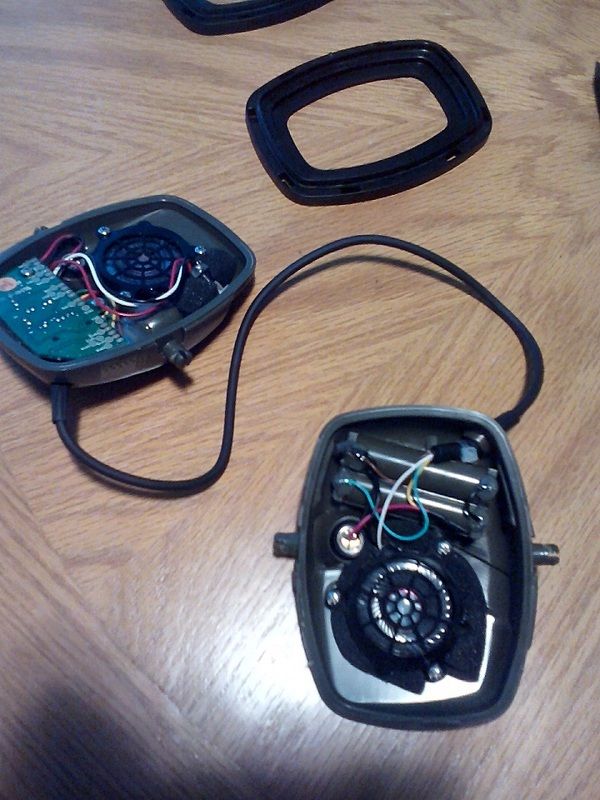 Had to remove the ear padding, foam cover, and padding attachment, which were just pulled off, to expose the electronic guts of the headset.
After some work, mostly with a dremel and rubbing alcohol, I was able to extract all the electronics out of the plastic shell. The shell and headband were destroyed in the process. The shell contained the battery leads, so I purchased a $1.50 AAAx2 battery box from Lowes. Used extra wiring and soldered the components back together to complete the circuit. Hot glue was used to reinforce wire attachment points on the electronic components; seemed Howard Leight did the same to some of the components.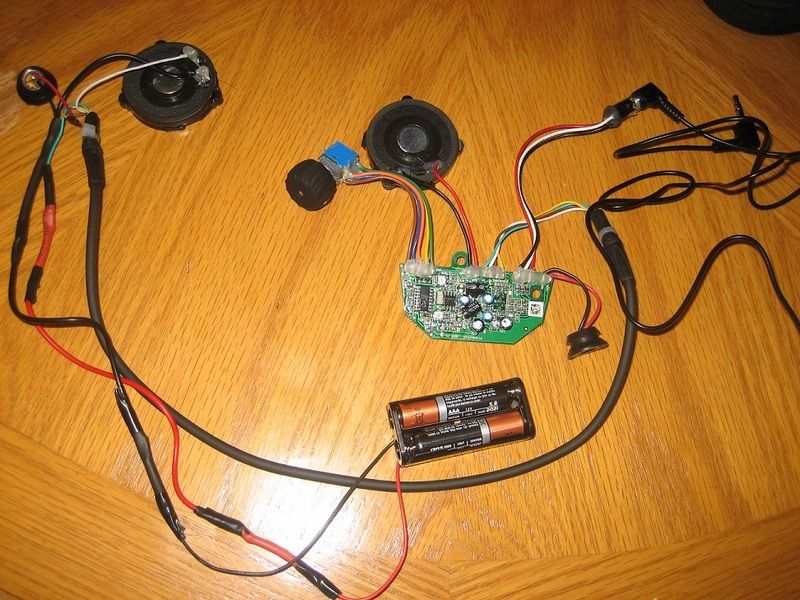 Most Soviet tanker helmets provide some level of noise reduction due to the ear muff design. This helmet has a nice recessed area in the ear muff as well as an opening for the user's ear. Perfect place to lodge the Howard Leight speakers. Placed the battery lead side on the left side of the tanker helmet.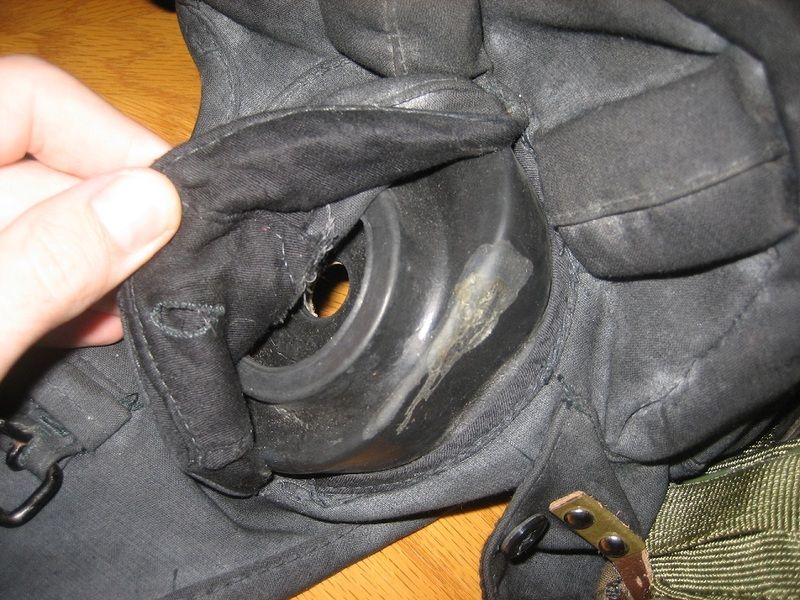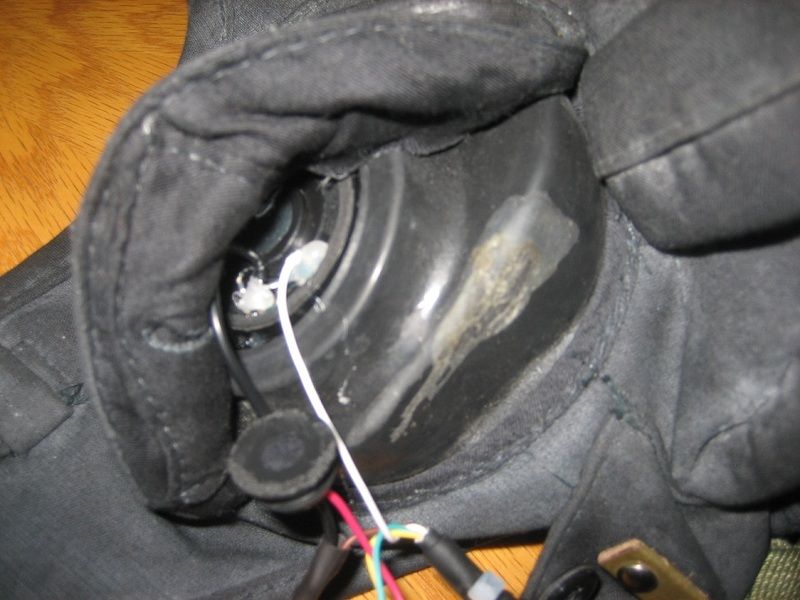 Placed the main electronics on the right ear muff, which included the circuit board, volume knob, and line-in port. Chose the right side since I'm right handed, but fire my rifle with my left. This will allow for radio boom mic without interfering with the rifle.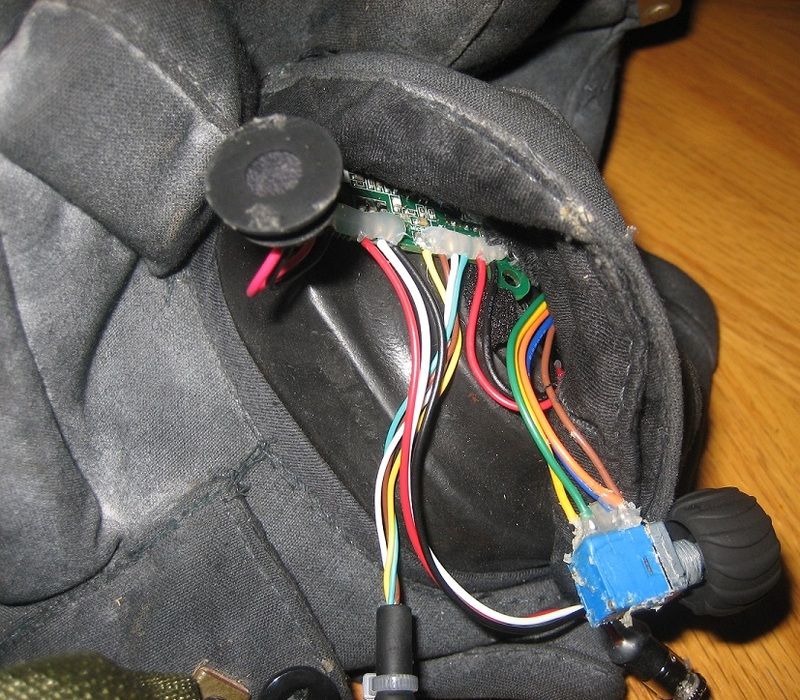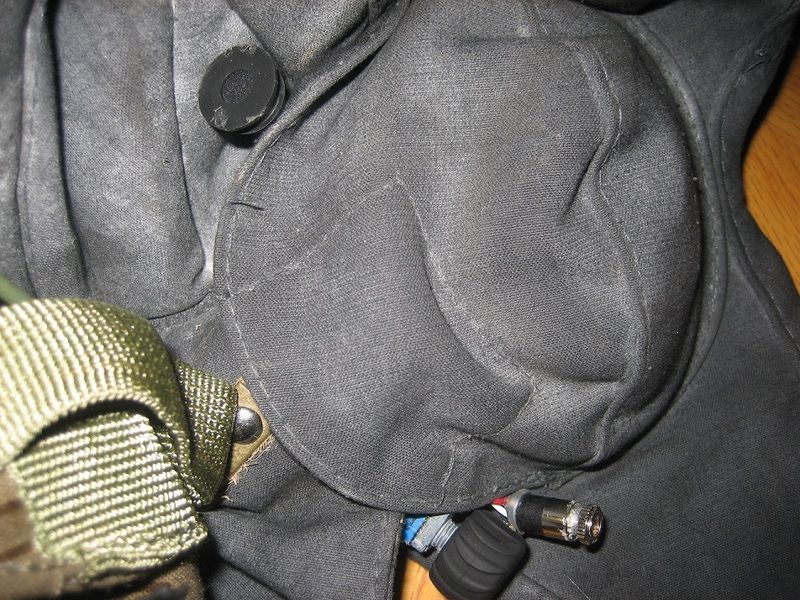 Completed unit with the battery box in the transformer pouch with the NVG LiPo battery.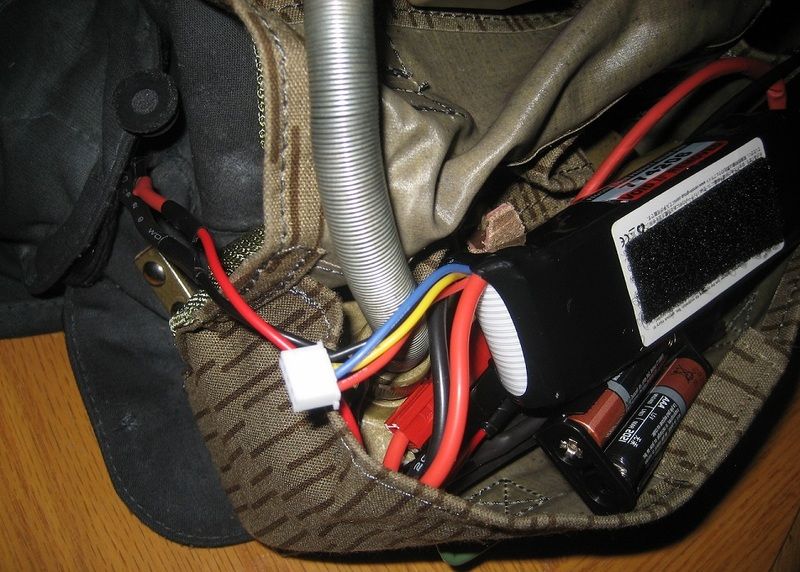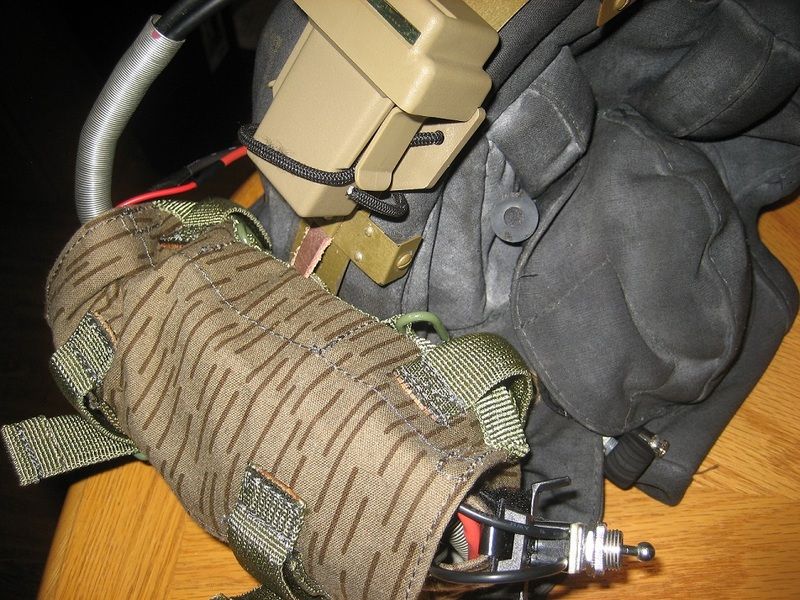 All together this project ran about $50 to upgrade my PNV-57E. Currently I can listen to my mp3 player as well as extra situational awareness. However the whine of the transformer is amplified by the HL ambient microphones. That problem won't be fixed until Gruppa L produces the circuit adapter.
In the near future, I plan on getting a V-Moda BoomPro Microphone and a Yaesu CT-91 Line Splitter. These will be paired with my Yaesu VX-7R HAM radio.